Hi everyone, and thanks so much for stopping by today! I mentioned earlier that we have some fun things coming up, and starting today, the fun begins! So read on!
If you have cats, you know that feeling of joy when you watch them play. It makes all the difference when your cat is happy and healthy and having fun! When I watch my kitties play, it never fails to put a great big grin on my face. And, it makes my day when I see them light-heartedly running around with a toy they love. Plus, I think there may be some sort of health benefits to watching cute cats play (or at least it seems that way!).
So, today I am going to introduce you to a toy that made my cats happier than I have seen them in a long, long time, the
Purple Passion Catnip Pillow
from the
Mistress Rowan Etsy Shop
!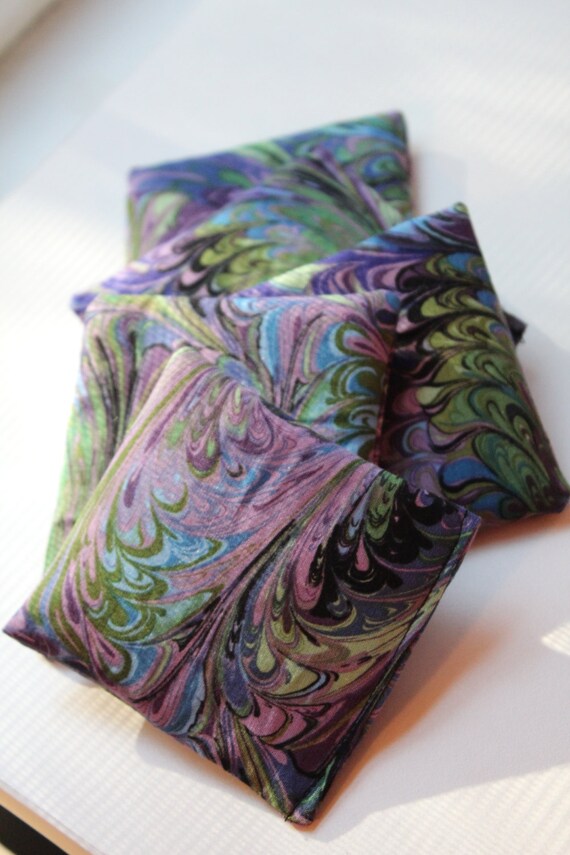 About It
The Purple Passion Catnip Pillow is handmade by the wonderful woman at the Mistress Rowan Etsy Shop. She works a lot with the humane society, and a lot of her products are inspired by shelter needs. The catnip pillow is made with and stuffed with a very generous amount of 100% certified organic catnip, the cover is 100% cotton, and it measures about 3 inches square. And you can buy it right
here
for only $1! How great is that??? $1 plus shipping and tax and you can make your cats the happiest kitties on the block. What cat isn't worth that?
What The Three Whiskateers Thought
I loved it! I loved everything about it. It is well made. It has a beautiful design. And, it made my cats very happy. I honestly cannot think of any drawbacks on this. The only thing that might make it better is if it was a little bigger, but, for my cats, it was the perfect size. I could go on talking, but since a picture is worth a thousand words, here ya go.
Isn't the design gorgeous? I absolutely love the color combination! It reminds me of a peacock :0)
Before I even opened the package, they could smell the yummy catnip and wanted it!
I gave it to Shadow first, and he immediately loved it. Within a few minutes, he had licked every square inch of it!
If this doesn't say it all, I don't know what does!
Smudges tried it next and it made him really happy! He kept rolling around and kicking his legs in the air :0)
They even started fighting over it, they loved it so much!
The Three Whiskateers give it two big kitty paws up! And we would highly recommend it to anyone who has cats! So what are you waiting for? Go get one(or two)! Your kitties will love you for it. (I know mine did!) And, while you are there, go check out some other awesome stuff at the
Mistress Rowan Etsy Shop
. Oh, and you can check out and like their Facebook page right
here
!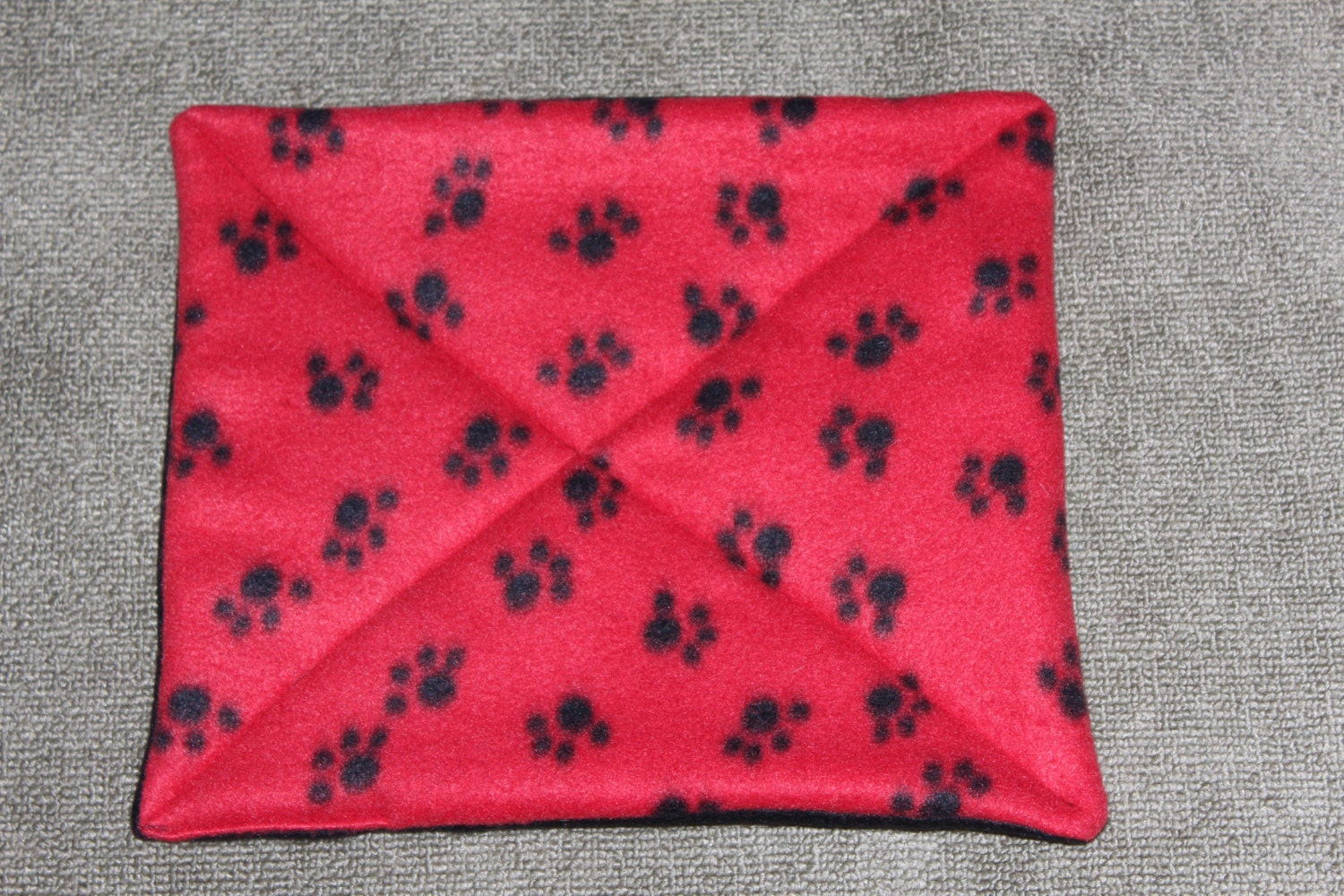 This fleece pet blanket would be perfect for lining a kitty carrier.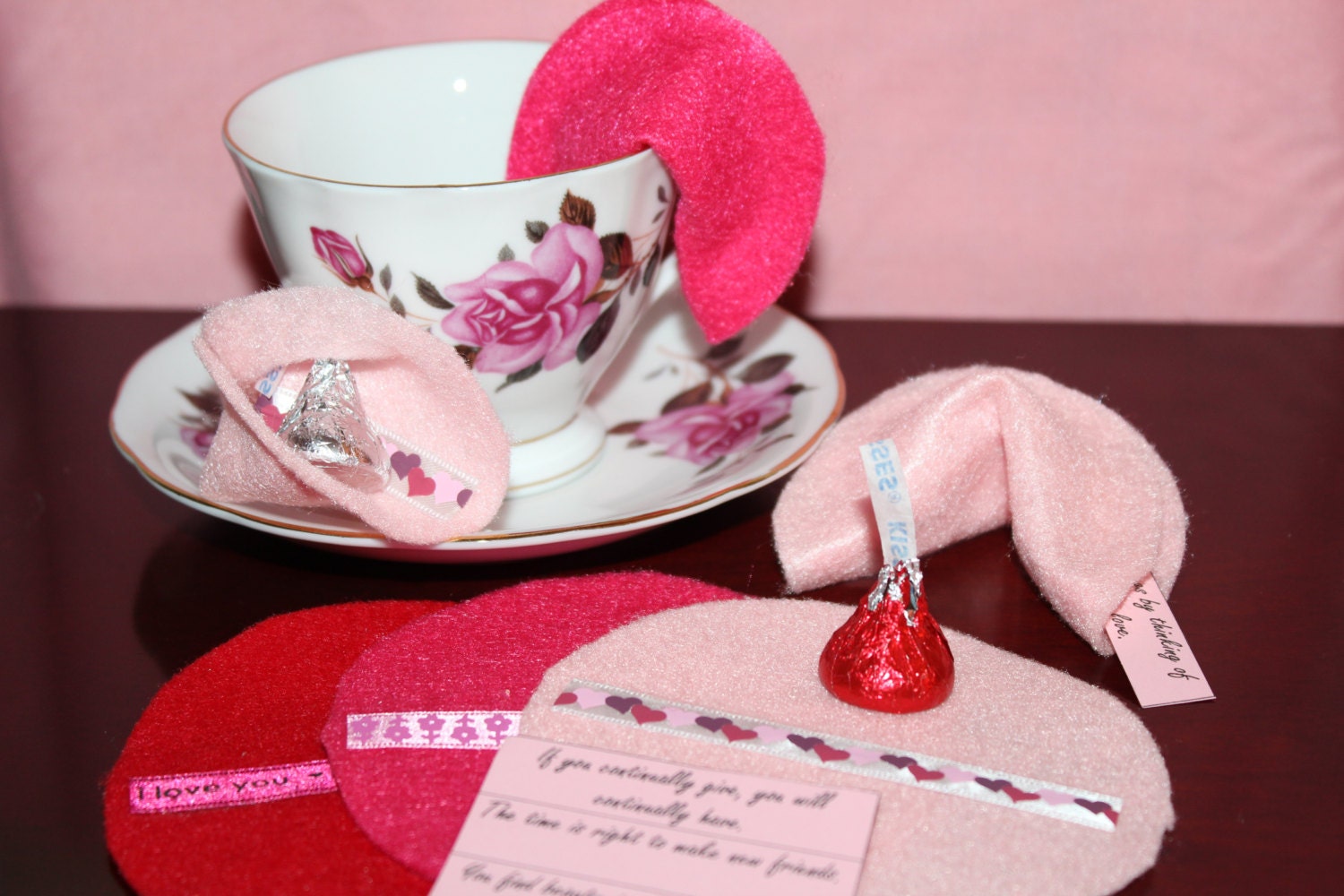 And these felt fortune cookies would be really special for Valentine's Day!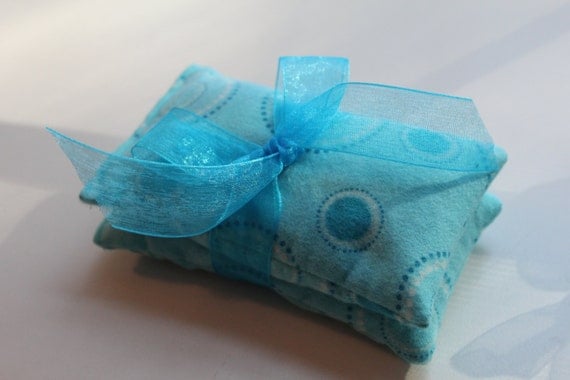 They even have these really cool and re-usable hand warmers!
So, if you are looking for some unique and beautifully hand-made gifts, go check out
Mistress Rowan
! And, stick around all you readers because soon we will be having a giveaway for one of these beautiful cat nip pillows, along with some other awesome stuff! Thanks again for stopping by!
P.S. If you are wondering where Scooter was, he was visiting somewhere else today, but he'll be back!
Disclosure
We were not financially compensated for this post. We received a sample for review purposes. The opinions are completely our own based on our experience.