Have you ever seen kittens play? Their sweet little kitty paws swiping and batting in excitement and joy. It is beyond adorable! Well, today I got to see four unbelievably sweet little kittens all playing at the same time! I almost died of too much cuteness at once :0) And what caused this explosion of furry fun and unbridled playtime, you ask? None other than the toys at the
Happy River Dances Catnip Company Etsy Shop
!
This is a great shop that uses 100% organic catnip to create some very unique and all-handmade kitty toys! They are always coming up with fun new designs and toys for every holiday! You can find out more about it right
here
!
Happy River Dances sent us some really fun toys for our kitties to try out. But, two of the Three Whiskateers (Shadow and Smudges) were not in a very good mood today and refused to cooperate or let us take pictures. :0( I really don't know what was going on because, when we took the toys over to Scooter's house (he's living with a friend until we move to our new house) he tried them out and absolutely LOVED them! And, his brothers and sisters adored them too, along with every other cat at our friends house. So, this review is brought to you by Scooter and his brothers and sisters, the Four (mini) Whiskateers!
We had the pleasure of trying out three awesome toys from Happy River Dances! Here's what we got:
This is a Christmas Catnip Bunny Foot Kicker!
And there's lots more fun prints in the shop that you can buy right
here
!
We also got this super cute
Catnip Mouse Toy
!
And here's some fun spring designs they sell:
And the last thing we got (and my personal favorite!) is this super adorable
Catnip Cigar
in this really cute owl print. Love it!
But, if this isn't cute enough for you, there's also a whole lot more great designs of this one too!
About it
The Catnip Bunny Foot Kicker is a very unique toy. Here's a bit about it in the shop owner's own words.
"If your cat is anything like my River cat then they have great big bunny feet that they love to kick with. This toy was designed for bunny foot kicking. Especially made for my 15 pound Maine Coon to shred with his back feet. Toy is made out of fleece fabrics and filled with 3 to 4 layers of catnip and poly-fill. Each layer is 3 to 4 tablespoons of organic catnip. The toy also has 6 tail strings attached to the bottle to add that ribbon affect for cats to chase."
The Catnip Mouse Toy is made of 100% cotton and stuffed with 1 to 2 tablespoons of organic catnip and poly-fill. And they come in a wide variety of prints, colors, and even seasonal designs!
The Catnip Cigar is made of flannel fabric and also filled with poly-fill and yummy organic catnip!
What They Thought
I myself thought these toys were very cute! I loved the prints we tried and I love the variety of designs they sell. There's something for everyone! I also found that these toys are very high quality! As you can see in the pictures below, these went through a lot of playing and little kitten claws without a rip or tear! So, I would very highly recommend these! But, all that really matters is what the kitties thought. And I got a ton of cute pictures of them playing as proof that these toys captivated and amazed them like nothing else!
More Awesome Stuff
Check out this other cool stuff from
Happy River Dances
!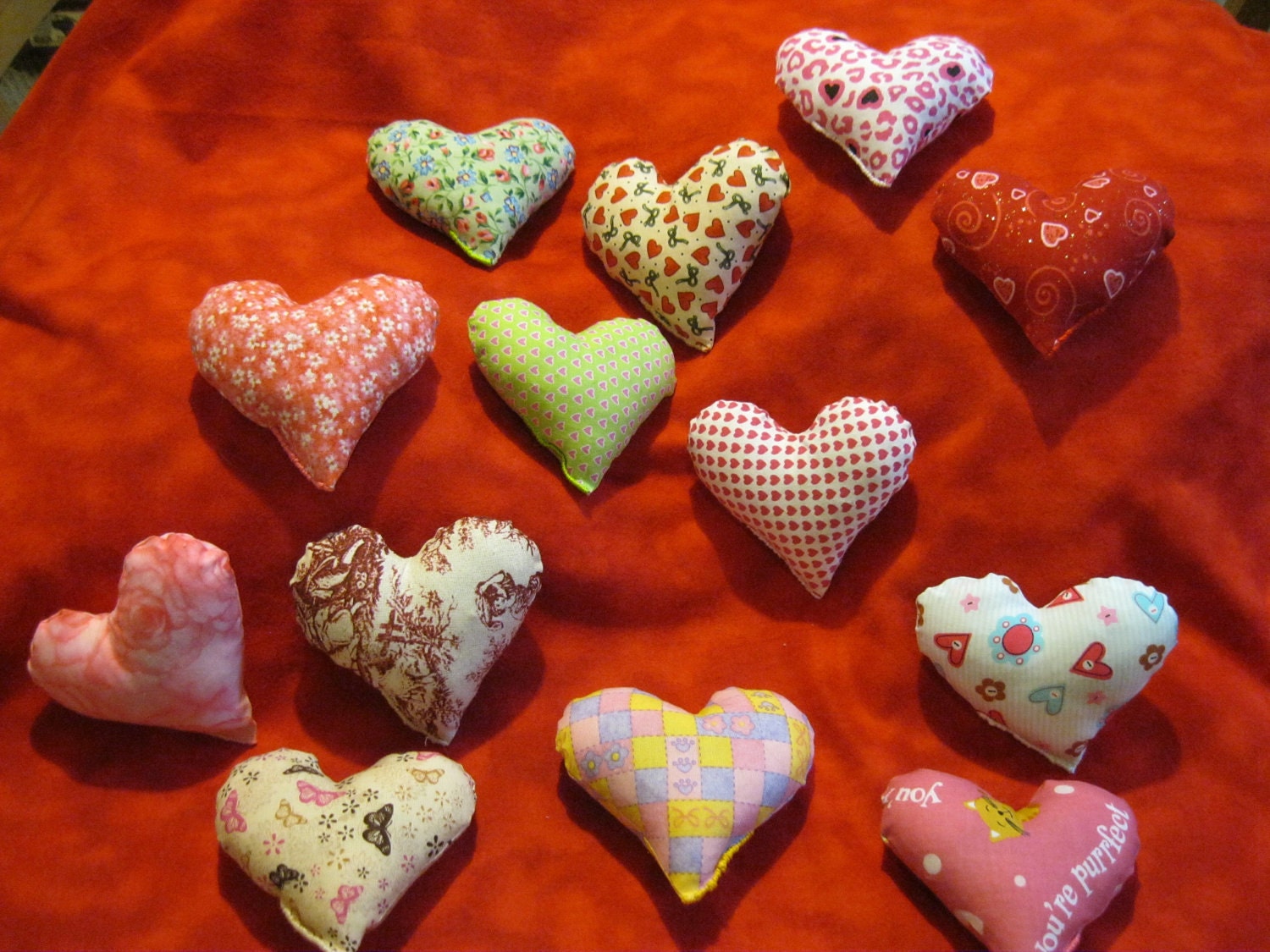 These would be so fun for Valentine's Day!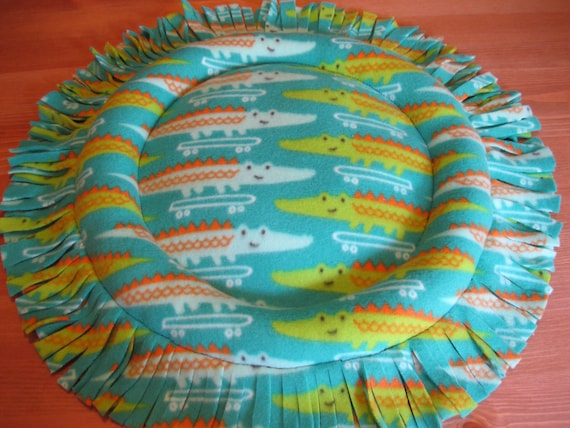 This pet bed is adorable and I LOVE the colors!!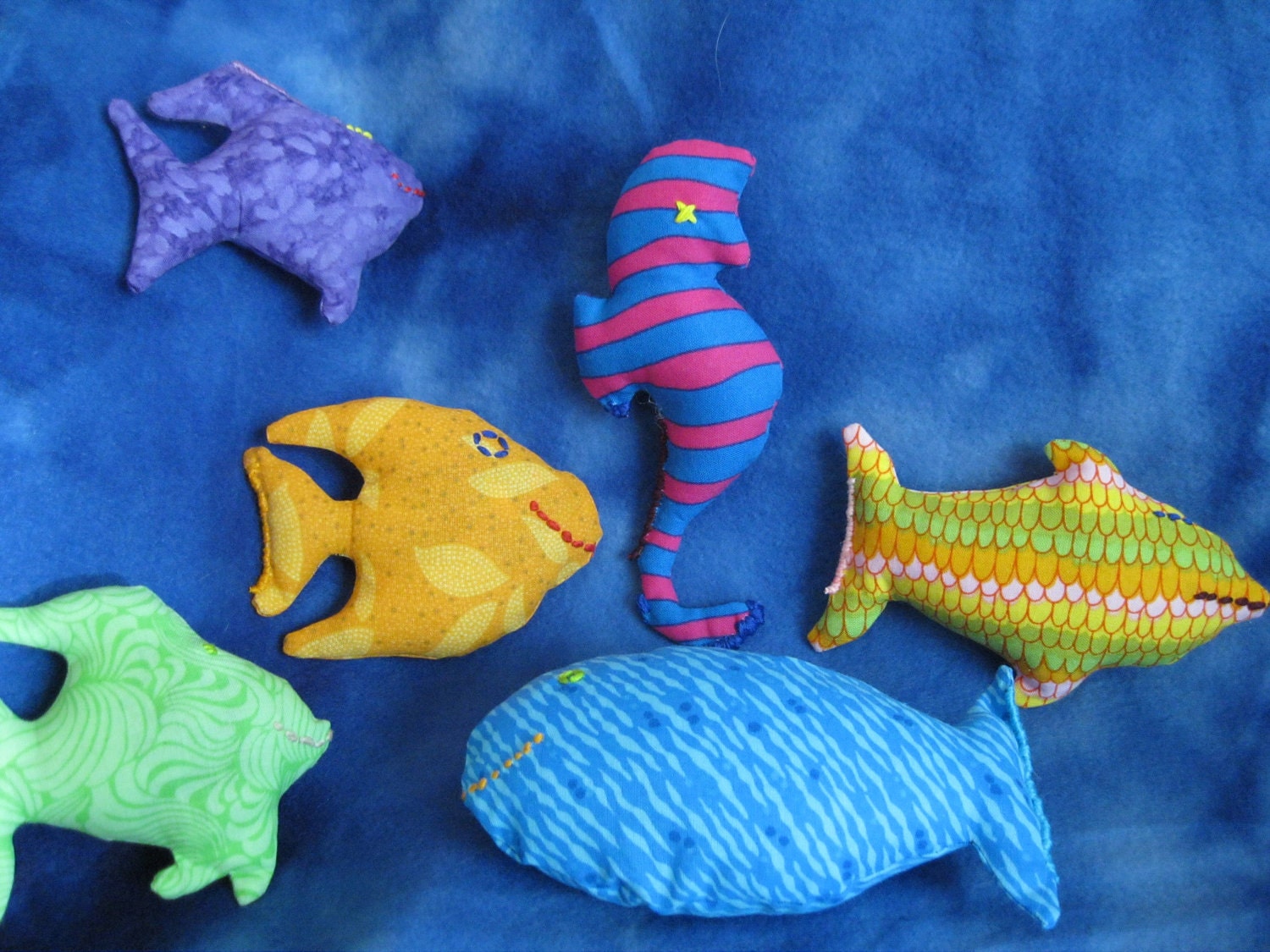 Cute fishy toys!
Isn't this shop so cool and fun! I just love the bright colors of everything in the shop and the prices are right! So, if you are looking for something fun, well made, and unique for kitty, check out
Happy River Dances
! And go like their Facebook page right
here
to stay informed of all the discount codes and the latest fabric prints and toy designs!
Oh yeah, and did I mention that we will be having a giveaway for something from the shop? So go like them on
Facebook
for a head start! And don't forget to come back as soon as you can, cause you don't want to miss this one!
Thanks for visiting! See ya later!
Disclosure
We were not financially compensated for this post. We received a sample for review purposes. The opinions are completely our own based on our experience.